Laura Peña, Program Manager and Lead Facilitator
Part-Time :: Length of Service: September 2019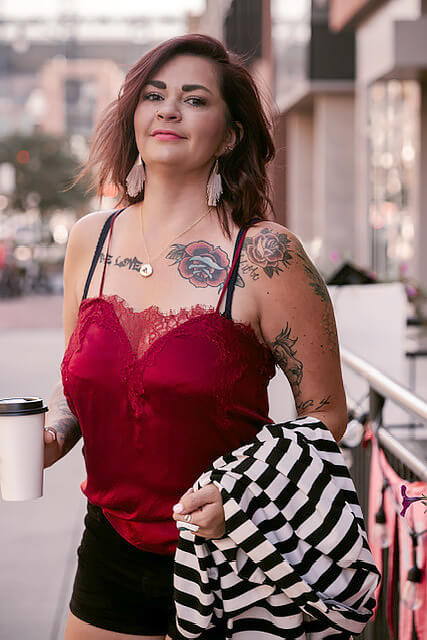 Laura, she/her/ella, is a Colorado native who grew up immersed in creative endeavors. Deeply involved in both theater and painting in her youth, she earned a Bachelor of Fine Arts in painting and sociology from Western State University and has since become a well-known artist in the Denver area.
To expand her color palate and draw from life experience to inform her art, Laura spent a year in Florence, Italy, then four years in Chicago before moving back to Denver. Most recently, she has shown her abstract impressionistic work in Denver galleries and is published in both Neighborhood Collective as well as RAW.
Laura began serving as a volunteer at Art from Ashes in early 2019 and at the first opportunity began the Reigniting Your Creativity adult workshop series. After providing support for eight youth workshops as part of the introductory process, she was subsequently invited to train as a lead facilitator for youth workshops and was employed by AfA.
Laura loves sharing her background and experience with youth and is excited to become more involved in both the Drawing on Air and Phoenix Rising youth empowerment programs.