Marie Verrett, Founding Board Member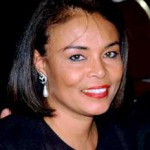 Marie brings a wealth of management, research and analysis, report writing, presentation, event planning and business experience to Art from Ashes. She is a decorated Air Force officer serving her country for over 23 years. During her military service, Marie spent 14 years performing and directing financial analysis and budgeting activities (certified Acquisition Professional Development Program Level II); 6 years of performing and directing Equal Opportunity and Inspector General investigations; 2 years of directing personnel activities; and a year of directing an office responsible for VIP event planning. Marie was born in Japan and has traveled the world extensively. Marie also had experience as development director position with a nonprofit led by a world renown researcher before leaving Colorado for a year to lend her expertise as Vice President for a multi-million dollar manufacturing company.
Marie is a graduate of Troy State University with an undergraduate degree in Business Management and a Masters in Counseling & Human Development. As a post-graduate student, Marie completed all the coursework for the Masters in Public Administration program attaining a 4.0 GPA for both graduate programs. Marie is also a graduate of the Dale Carnegie Institute and winner of their Outstanding Performance Award.
In addition to her numerous years as board member at Art from Ashes, Marie's community involvement includes: Board of Directors and Treasurer, Shades of Blue (aviation and aerospace youth educational and mentoring program); Vice President, Federally Employed Women's Program (High Plains Chapter); Military Officers Association of America; Former Member, Aurora Mental Health Board. Marie's extensive dedication to community service began as a Crisis Line volunteer, where she held an alternating 4-hour shift for several years. Marie was also a Guardian Ad Litem for the State of Florida for 3 years serving abandoned, abused and neglected children.
Return to our team