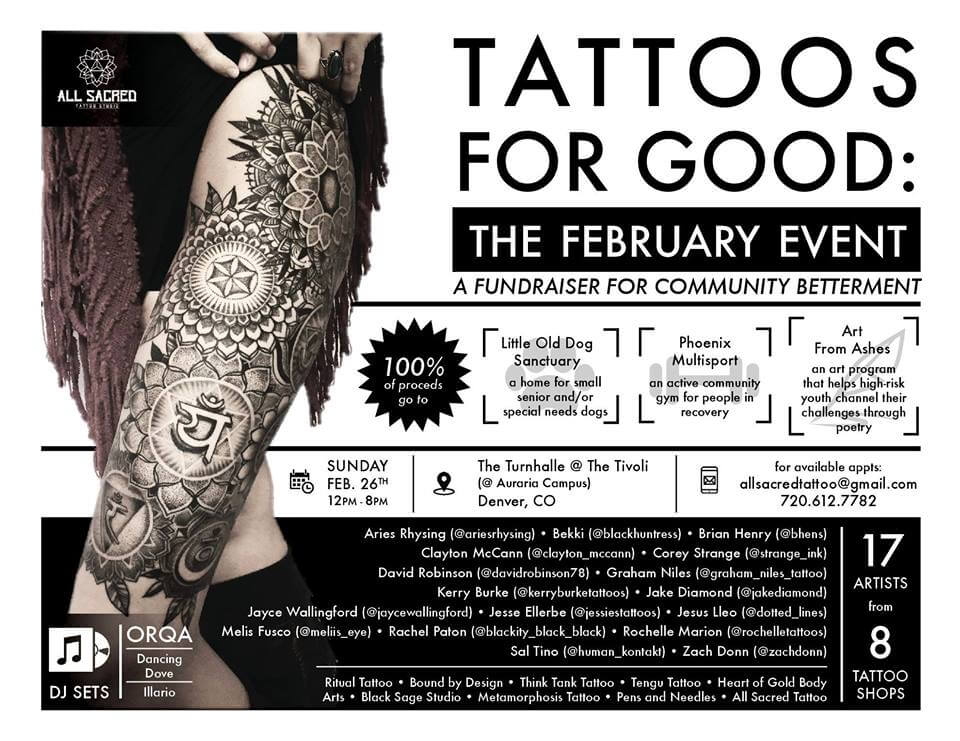 Get tattooed for a cause! All Sacred Tattoo kicks off its 2017 fundraising with the first event of the year. Come to Tattoos for Good, featuring 17 artists from eight different studios!
Get the tattoo you've always wanted, and 100% of the proceeds will be donated to Art from Ashes and two other local charities.
Call ahead for appointments, and be sure to join the Facebook event here.