It's February and love and poetry are floating like bits of annoying flotsam and jetsam in the atmosphere. But not for this event. At The Inkwell Denver returns February 16th to the Book Bar (and bar bar!) and kicks off 2019 with only the best in poetry and all its raw, honest darkness. Organized and hosted by Hillary Leftwich!
Featured Readers Include: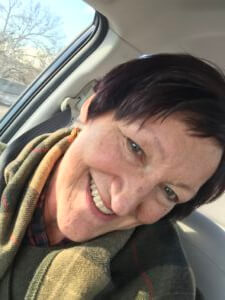 Two youth poets from the Phoenix Rising program at Art from Ashes, plus AfA's founding director and CEO Catherine O'Neill Thorn. Catherine has conducted poetry and spoken word workshops for youth and adults since 1992. She established and ran weekly poetry sessions for three years for Columbine students and the aftermath of the Columbine shooting and in 2000, produced Screams Aren't Enough, a compilation of Columbine student poetry, which won the Colorado Book Award. She is a published poet, writer and journalist and was the proprietor of O'Neill Publishing. She served as a poetry judge for both the 1994 Colorado Book Award and the 2007 Poetry Out Loud national competition among high school students. She was the editor and publisher Inner 303, an arts and poetry magazine for Denver's urban youth, from 1997 to 2001, and the inspirational book/journal for youth Why Keep Tryin'? Voices from the Street. 
Ashley Cornelius is a performance poet in Colorado. She graduated with a master's in International Disaster Psychology from DU. She focuses on providing creative therapy for adolescents through poetry therapy and is currently working as a therapist in Denver and lives in Colorado Springs. Her poems reflect her personal struggles and journey as a young black woman navigating the changing world. She aims to inspire, empower, and tell a story of truth and depth. She has won four Hear Here Poetry Slams in Colorado Springs. She was the Women of the World Poetry Slam Colorado Springs Representative and competed in Dallas at Nationals in March 2018. Ashley is an organizer with Poetry 719 and has planned multiple community events in Colorado Springs included the Poetry 719 festival. Ashley was nominated for two 2018 Pikes Peak Art Council (PPAC) awards and won best recurring poetry event. Ashley is committed to using poetry as a platform to speak up and out for marginalized groups and be a voice for those who have been silenced.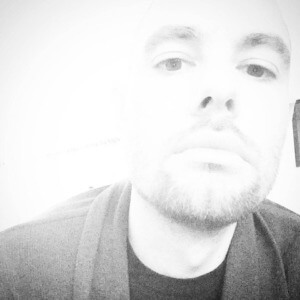 Robert Kloss self-published his two most recent books. He is currently writing about murder.
Jay Halsey's poems, prose, and photos have been published in several online and print journals and a handful of anthologies. Most recently, his hybrid piece "Predator and Prey" was nominated for Best of the Net by Menacing Hedge, and his short story "Hard and Harder" was nominated for a Pushcart Prize by Cowboy Jamboree. His photography has been used as cover art for poetry collections and novels, featured in fundraising campaigns for the Rocky Mountain Land Library in Fairplay, Colorado, and was part of a touring exhibit featured at libraries and bookstores throughout France to represent Editions Gallmeister's American authors. He was born and raised in Dayton, OH and has lived on the Colorado Front Range for the past 12 years.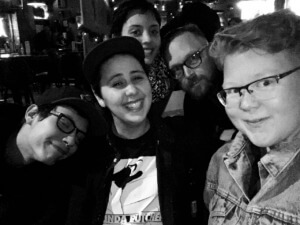 Ben River is a Denver local non-binary latinx who also lives part time in New Mexico. They do work as a writer/poet/activist/painter working mostly in immigration, story telling, and gender bending.