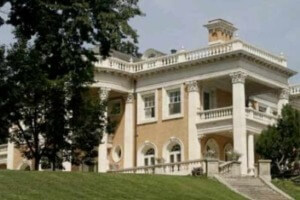 Mark your calendars for Friday, June 9 from 6 to 9:30 PM! Art from Ashes has been blessed with a gala fundraiser thanks to Liz Kane of Centennial Peaks Hospital and Rourke Weaver of Red Rock Recovery Center.
The Recover Your Creative Genius gala fundraiser at the Grant Humphrey's Mansion in Denver is all to honor AfA's work in prevention and intervention of youth substance abuse! There will be wine and appetizers, a lavish 3-course meal, live music by AfA guest musicians Jon Shockness (kid astronaut) and Kayla Marque, fun games, and a brilliant keynote speech by Austin Eubanks, Columbine survivor and champion of his own personal recovery from substance abuse.
This fundraiser is special for AfA since so many of the youth and staff we work with have been affected by addiction. Substance abuse prevention is a documented result of AfA's creative youth empowerment programs. To show the support and appreciation of the recovery community, Liz and Rourke have joined forces with Wesley Hooks of Sandstone Care to make this gala fundraiser a gift for our agency.
There are still 30 tickets available for individuals to purchase: $175 each or $250 for two. And we would LOVE it if we had a few more business sponsors purchase tables in support of our work in recovery at either the $1,000 / $2,000 or $5,000 sponsorship. For more information and to purchase tickets/sponsorships, select the orange "Register Here" button on the upper right side of this page: http://bit.ly/AfArecoverygala. We hope to see you there!
Sponsorship Levels