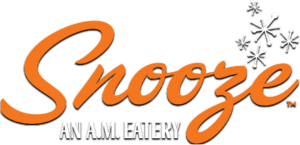 Every year on their anniversary, Snooze AM Eatery chooses a nonprofit to honor. This year it's Art from Ashes!
We get 10% of all sales on Tuesday. AfA staff are going in the morning (around 11 am) to eat there. And they're open from 6.30 am to 2.30 pm, so you can support your community's youth while eating great comfort food!
BUY A VETERAN BREAKFAST AND DONATE AT THE SAME TIME!