It's the Star Wars game! Watch the Rockies play the Atlanta Braves on Saturday, July 23, 2016. As a fundraiser and community builder for our youth, AfA is selling 50 Rockies tickets at face value. We have guaranteed seats in Section 146 (foul ball territory!); there will be a parade on the field; and the first 20,000 people get a FREE Charlie Blackmon X-Wing Fighter Pilot Bobblehead. Dress up in costume and you could win a prize!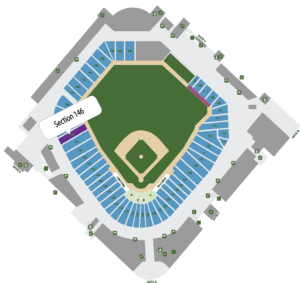 Purchase your $40 ticket from us (no markup; in fact you save the $5 Ticketmaster fee!), and Art from Ashes gets $15 of that amount as a donation thanks to the generosity of the Colorado Rockies Baseball Club!
Can't attend? Some of our young people have never attended a baseball game and would love the opportunity. Please consider buying a ticket for a young person or add one or more tickets onto your purchase.
You can buy your tickets through PayPal below (you don't need an account) or mail a check to Art from Ashes, 853 Inca St., Suite 1A, Denver CO 80204. Be sure you include a note about how many tickets you need and whether you are donating any to a young person.
Purchase your tickets by July 18 and we'll mail them out,** or you can stop by the office after the 19th to pick them up.
**Seats are in rows 14–17; best seat selection will depend on time of payment
Check out our Facebook event HERE