Did someone say strawberry cheesecake? You bet!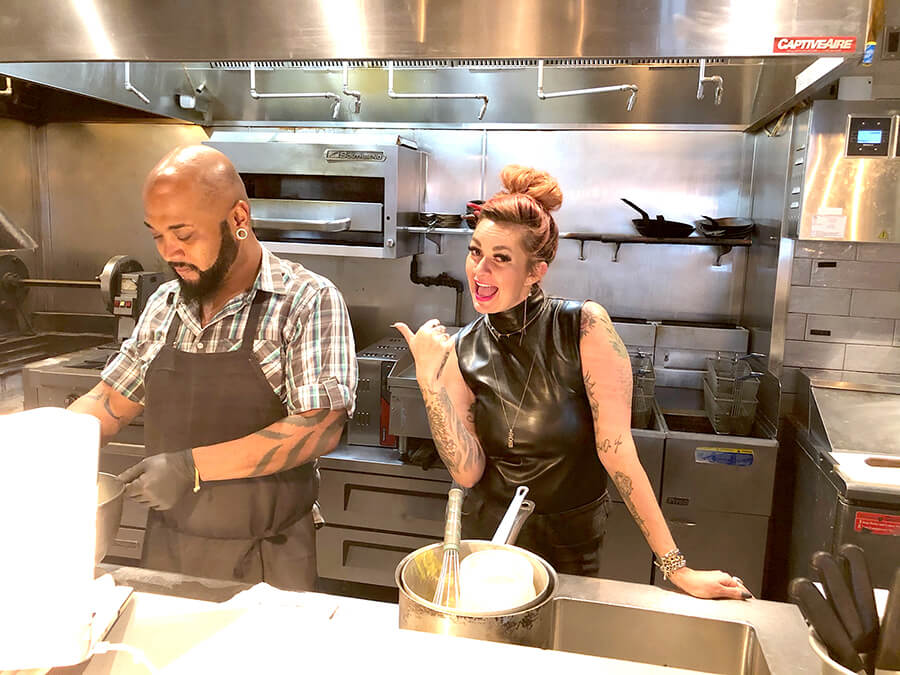 It's the third event in our Pastries and Poetry series presented by Chef Brian Smith, coming to you just in time for Valentine's Day. Click the link to reserve your spot for Monday, February 8th at 6pm MST and treat yourself to this first taste of spring with a [suggested] $35 donation that goes directly to our youth empowerment programs. You'll hear some incredible youth poets perform as you create your very own edible art. We are berry excited, and hope you are too!
A suggested $35 donation gets you a spot to join in the fun. But if you can't donate that much, please choose your amount and join us to support the youth poets by listening to their voices!
See below for a list of ingredients.
Please let us know when you RSVP if you have dietary restrictions and/or preferences so that we can work with you to accommodate them.
Thank you for supporting the work that Art from Ashes is doing for their community. We'll see you in your kitchen soon!
Tools you'll need:
10-inch Cake Pan
Kitchenmaid Mixer or Hand Mixer
Rubber Spatula
Small/Medium Pot
Sheet Pan/Cookie Sheet big enough to hold cake pan
Pan Spray
Graham Cracker Crust
12 oz (1.5 cups) graham cracker crumbs
3 oz (1/2 cups) melted butter
6 oz (3/4 cups) sugar
½ tsp Salt
Cheesecake Filling
1 pound (4 cups) cream cheese, room temp
5 oz (10 tbsp) Sugar
3 eggs
12 oz (1.5 cup) sour cream
2 oz (6 tbsp) flour
Strawberry Compote
1 pound strawberries
12 oz (1.5 cups) water
2 oz (4 tbsp) sugar
½ oz (2 tsp) cornstarch
TA-DA!
https://www.artfromashes.org/wp-content/uploads/2021/01/strawberry-cheesecake.png
450
450
AfAAdmin
https://www.artfromashes.org/wp-content/uploads/2020/02/AfA-Logo-1.png
AfAAdmin
2021-01-28 10:38:44
2021-02-01 08:48:21
Pastries and Poetry part 3