To need or not to need?
(download or view as a pdf: here)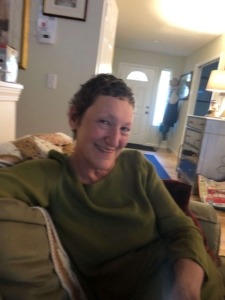 I haven't used the word "need" in a direct request in 15 years, since the inception of Art from Ashes. At that time, I was convinced that because our process and our results were so amazing and innovative (which they are), as we shared our work with people, we would soon have enough funds to spread our programs of connection and power through creative expression all over the world within a few years!! (In my defense, it wasn't so much naiveté as a sincere combination of trust and faith…which, now that I think of it, could be considered naiveté. 🤷🏻‍♀️)
Turns out, although our unique creative process sets us apart, like all the other nonprofits doing awesome work, we have indeed had to—and continue to—spend countless hours of agency time and tons of resources writing grants and grant reports, seeking donations, doing statistical analysis, managing a database, communicating in a way that inspires and engages people, holding events, recruiting and nurturing volunteers—not to mention paying the bills and of course paying the lovely and hardworking people who must pay their bills.
Over the past 15 months, Art from Ashes also had to face the challenge of my cancer diagnosis. Although I have worked the entire time I've been fighting cancer, staying as financially stable as in previous years has been demanding, and hope has sometimes seemed elusive. Yet hope and empowerment are exactly what AfA provides. They are as vital to existence as more tangible things like food and clothing—just ask anyone who is fighting for their life. Donating to AfA provides hope to a population that may otherwise not be served. So, yes. We need you. The youth need you. 
What we do STILL works like magic. What we do is still changing the world for thousands of youth, as well as improving the landscape of our communities. And what we do is still unique and special—just like the young people we serve (544 to date in 2018, plus another 100+ who signed in but didn't fill out intake forms).
Our amazing results have won us numerous awards, and we hope you'll join us in our continued success, so we can accomplish even more. Art from Ashes needs $20,000 in financial support by year's end to help us increase the number of youth served in 2019 to 750 and to add transformational dance and movement to our program offerings!
There are at least five ways you can support AfA during this Season of Light and time of generosity and thanksgiving. We hope you will consider one or more:
Well, there, I did it. To need or not to need? The answer is we need you now more than ever. And because giving is a blessing, we hope you will consider blessing yourself and the youth we serve before the end of the year.
With trust and faith (still),  
Catherine
PS. Pre-order our 2019 Art from Ashes youth art/poetry calendar! Just be sure to request the calendar when you make a $50 donation.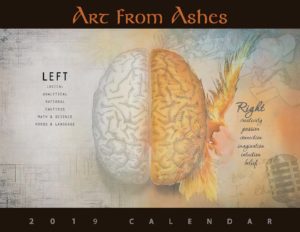 Also, check out our holiday letter and read about my cancer treatment update.
https://www.artfromashes.org/wp-content/uploads/2018/11/HandsGIVING-cropped.jpg
691
600
AfAAdmin
https://www.artfromashes.org/wp-content/uploads/2020/02/AfA-Logo-1.png
AfAAdmin
2018-11-25 20:50:39
2020-01-20 08:49:19
To Need Or Not To Need